Apr. 14, 2022
Screen blinding occurs when fines get stuck in the holes of the screen media. The blinding of the mesh prevents other fines from passing through the screen. As a result, efficiency is limited, production is reduced, and time is required to clean or replace the screen.
Vibrating screens are an increasingly common type of screening used in many industries. They are often used to screen difficult, wet materials or fines. When screening these types of materials, it is not a matter of if blinding will occur, but when it will occur.
Preventing screen blinding is critical to productivity. We'll share some tips to help you minimize blinding on your shaker screens.
Conduct a thorough material audit
In some industries, such as solid waste management, materials can (and often must) be audited prior to screening. Even in other industries where pre-screening audits are not typically performed, doing so may be beneficial for troublesome materials.
Audits allow problematic materials to be identified and removed before they even touch the grid. This also helps to identify process issues that may affect overall material quality.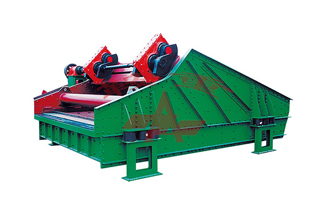 ZKK Series Linear Vibrating Screen
Regular Screen Media Checks
Similar to audits, screen checks can help identify problems before they become larger issues.
When using a vibratory screen to screen difficult materials, it may be necessary to inspect the screen media more regularly. With very fine wet materials, blinding can occur gradually over time. It can be difficult to catch it before it has affected the efficiency of the machine.
In addition, frequent quality control sampling and screen analysis can alert operators to sudden or gradual changes in specifications. The maintenance team can then check the screen media for signs of wear, including early screen blinding.
Replacing Worn Media
While it may be tempting to take full advantage of media, it is often more costly in terms of productivity than replacing worn media. Depending on media type and material specifications, even moderate screen wear can result in irregular material movement. Gradually, irregular motion can lead to additional media wear and a higher likelihood of screen blinding.
In general, certain wear patterns, especially in the case of wire cloth, can lead to holes through the media. In the long run, routine inspection, maintenance, and preemptive replacement of worn media can save you operational time and money.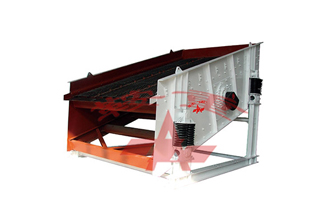 Circular Vibrating Screen
Install self-cleaning devices
Self-cleaning devices are often recommended when screening difficult materials on a regular basis. These devices can help prevent screen blinding and come in two types: top devices and bottom devices.
Bottom Self-Cleaning Devices
There are two common types of bottom devices. The most common use of plastic rings as "sliders" that move radially around the lower side of the grid. The sliders tap the captured materials to move them out of the grid. They can also simply cut off some of the trapped material. Another common type of bottom cleaning device is the ball tray.
Ball trays use the vibrations of the screen to bounce. As the balls bounce, they strike the bottom of the grid. By striking the mesh, the balls release the stuck fines and prevent the fines from getting stuck.
Top Self-Cleaning Device
Top self-cleaning devices are not as common as bottom devices. Typically, top devices are used with very fine and dry materials. In this case, the standard ring slider and ball tray are ineffective in preventing blinding. The most common top cleaners provide a light scrubbing action on the screen surface to prevent dry material from sticking to the screen.
While both bottom and top cleaning devices are effective, they add another level of complexity to the operation. Each type of equipment has its own associated costs, including maintenance costs.
Let us help you find the best vibrating screen for your needs. Welcome to contact us today or visit our website to learn more about vibrating grizzly feeders.