Yk Series High Frequency Circular Vibrating Screen
Yk series high frequency circular vibrating screen is widely used in dry and wet classification of medium and fine size material.
Circular vibrating screen, also known as circular motion vibrating screen, this circular vibrating screen is suitable for sifting wet and dry materials and can remove oversize and contamination, thereby improving the quality of your product. These industrial screening machines are used in a variety of applications including screening pharmaceutical powders, various food powders and powder coatings, and are also available in different sizes and options to suit your screening requirements. The High Frequency Circular Vibrating Screen achieves higher throughput rates compared to standard vibrating screens of the same diameter.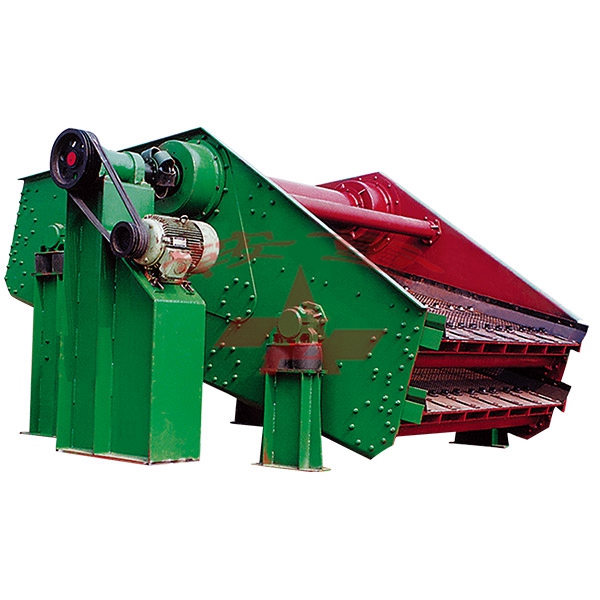 Work Guidelines:
Circular vibrating screens operate using indirect excitation of the screen. The entire screen frame is driven by an unbalanced mass, creating a circular vibratory motion.
Another key feature: the non-directional vibration of the circular vibrating system has a steep launch angle, and the screen area must be further inclined to achieve a suitable conveying speed. Practice has proved that the optimal angle is 15° to 30°.
Features and Benefits
Improve product quality - eliminate oversize and contamination in powder or liquid slurries
Increased productivity - our screeners have higher throughput than standard vibrating screens
Small Footprint - The compact form requires minimal headroom and can easily fit into your existing production line
Reduce cleaning downtime - tool-less, quick-release mechanism facilitates removal and cleaning
Eliminate dust and fumes - enclosed sanitary screener ensures complete containment of screened material
Reduced noise levels - rubber suspension system reduces mechanical noise and ensures quiet operation
benefit
low operating cost
High operational reliability
long lasting
value for money
Small footprint
excellent separation
Technical Specifications
Screen throughputs of up to 500 m3/h in different sizes
Drive: An unbalanced motor/circular drive
Optional ball blast attachment for textile cleaning
Different screen linings: PU, spring steel wire, VA vanadium steel, slotted screen, perforated plate, etc.
application
filter
sort
protective screening
separate
drainage
FAQ:
What is the use of industrial vibrating screen?
Shakers are widely used in the processing industry as an effective way to protect ingredients and final products from contamination and caking. Industrial vibratory screening machines are usually made of a single-layer plate containing a screen that is used to screen out oversize, agglomerates and foreign objects from liquids and powders. A motor attached to the screen uses an unbalanced force to create vibrations that move the material through the screen.
Are sieves and filters the same thing?
Although the words sieve and sieve are used interchangeably, a sieve and a strainer are not the same thing. Usually sieves can be used to screen powders and liquids, while the term filter (also called filtration) is more commonly used when referring to screening liquids or slurries.
What is the difference between a circular vibrating screen and a linear vibrating screen?
The difference between a circular vibrating screen and a linear vibrating screen is the way the machines are shaped and the motion they use to move the material through the screen. In linear machines, the back-and-forth motion allows the powder to move linearly during the sieving process, which is usually not used for liquid applications. Circular vibrating screens use circular vibrating motion and are suitable for liquid and powder applications. While both linear and circular screens use vibration to handle material, circular screens tend to be smaller in size and have a more hygienic design, making them easier to install into processing lines, increasing process efficiency, enabling more hygienic screening and reducing labor cost.
We are a Coal All Closed Vibrating Screen, Industrial Coal Handling Plant, Circular Vibrating Screen supplier. Welcome to choose us!
TAG: Coal All Closed Vibrating Screen, Industrial Coal Handling Plant, Coal All Closed Vibrating Screen Supplier