Jun. 22, 2022
In order to maintain a steady supply of oil, coal, gold, and other minerals, extractive industries must regularly perform a variety of processes. Some of these processes are drilling, quarrying and mining.

Since most of these minerals come from underground, the industry is expected to screen them properly. The screening process helps the industry, especially in the mining, oil, and gas industries, to get the minerals and materials they need. It also prevents debris, waste rock, and other excess elements from being extracted and further processed.
One type of equipment that can help in the screening process is a vibrating screen. Vibrating screens separate and sort particles by size through vibration. Here are some of the reasons why companies in the extractive industry continue to use vibrating screens in their primary processes.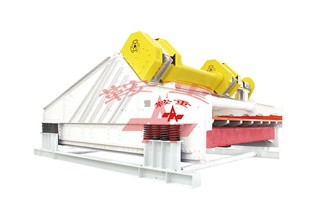 Linear Vibrating Screen
Superior Quality
One of the reasons that companies in the extractive industry use vibrating screens is because they guarantee excellent material quality. Vibrating screens consist of components that can separate fine particles from oversized particles, ensuring that only the desired minerals are obtained. These components can handle and process even smaller particles, which is not possible with other screening equipment.
Increased efficiency
Screening equipment components can often separate various elements depending on their size. However, not all of them can remain efficient throughout their operation. A large number of equipment components will only work optimally if their feed stream remains slow during their processing. Attempting to achieve high feed flows between these equipment components may only result in screen clogging and material backflow. Alternatively, vibrating screens can always be efficient because they can handle higher feed flows.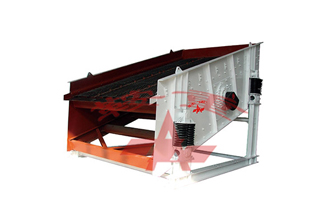 Circular Vibrating Screen
Reduced downtime
Another reason many companies in the extractive industry maximize the use of vibrating screens is that they don't break down as often. If not handled properly, vibrating screens can still break down. But with proper management, companies can fully extend the life of these machines. After all, the components of a vibrating screen are not severely affected by vibratory forces. They are even made of materials that absorb and dampen vibrations, thus minimizing downtime and maintenance needs.
Low energy consumption
Extractive industry companies use vibrating screens not only for their screening quality, efficiency, and service life but also for their considerable energy use. Vibrating screens have a practical and simple design. They even have a low purchase cost compared to other screening equipment. And because they do not maximize the use of many complex components, these units require minimal energy, which reduces overall operating costs.
The features and benefits of vibrating screens have attracted other industries to use them. Some of these industries include agriculture, food, and pharmaceuticals. To get a vibrating screen for your operation, you can contact us at Anshan.