May. 11, 2022
Screening equipment consists of a drive that induces vibration, a screen media that causes particle separation, and a deck that holds the screen media and the drive and is the mode of transport for the vibration. It is used during the mechanical screening processes, designed to separate one material from another. As the second part of the material handling process, screening equipment is used to separate raw material from a crusher or quarry into even finer grades, coming closer to an end product. There are two types of screens [wet and dry], totally dependent on the raw material. Wet screens utilize spray nozzles and water along with screen vibration in the sorting process, while dry screens use vibration only.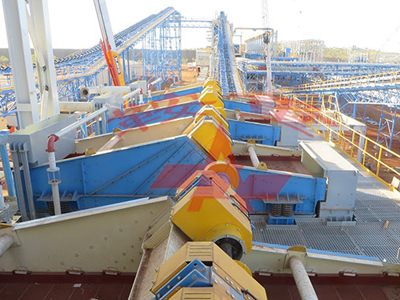 Screening Equipment
There are different types of screening equipment, which are discussed below.
Grizzly Screens
New age grizzly screens have been designed for the toughest applications capable of high capacity and the ability to process abrasive material. These screens have a very robust design, which allows them to operate under tough conditions (primary or secondary). They particularly perform very well when used to remove the fines between two crushing stages. New series grizzly screens are equipped with many features enabling high efficiency and ensuring various operational advantages.
These advantages reduce maintenance and servicing costs, along with necessitating less downtime. Grizzly screens can provide either linear or circular motion and each type offers its advantages. Linear motion grizzly screens work best for scalping ahead of primary cone crushers in mining applications, while circular motion grizzly screens for heavy-duty medium to fine pre or post-screening. Primarily used for the heavy-duty screening of undersized materials in bulk material handling applications, the most common industries that utilize grizzly screens include mining, construction, foundry, recycling, and industrial.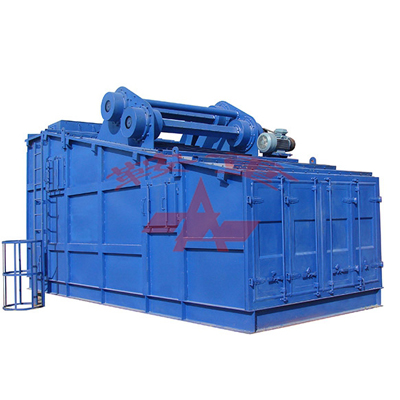 LZSF Series Asphalt Linear Vibrating Screen
Vibrating Screens
Modern high-performance vibrating screen machines are designed to provide higher productivity and operational benefits than traditional spring-mounted vibrating screens. This circular vibrating screen features a sanitary design that is ideal for applications where hygiene is critical. An all-stainless steel unit with contact parts (including brackets) is available.
The conventional and universal design of the high-frequency vibrating screen consists of a mainframe, screen web, eccentric bock, electric motor, rub spring, and coupler. The two most common types of vibrators that cause high-frequency vibration are hydraulic shakers or electrodynamic shakers which are either electric motors or solenoids.
Common designs for screening decks are either single or double decks. Besides, another feature of high-frequency vibrating screens is the static side plates which provide benefits such as smaller support structure, less noise, longer life, and hence less maintenance.
Banana screens
The banana screen is designed by injecting a banana-shaped multi-stage working surface based on a linear classifier. There is a larger slope screen at the feed end, followed by a stepwise decrease at a certain number of angles until the discharge opens, the overall screen surface is concave and curved. The sloped screen at the feed end allows for more material to pass through the screen surface with higher screening speeds and thinner material delamination. Modern banana screening machines achieve good separating accuracy at an extremely high feed rate and with difficult-to-screen material.
Its operational behavior makes it a high-speed screen. Compared with conventional vibrating screens, the banana screen handles a considerably larger feed quantity for the same screen area. Different gear unit sizes enable outstanding setting-up to suit your specific application. Balance masses and speeds can be adjusted in stages, enabling linear vibration amplitude and screen box acceleration to be optimally adapted to meet process requirements.
Find a professional vibrating screen supplier
Anshan Heavy Duty Mining Machinery Co., Ltd. is the vibrating screen base in China and a leading company in the vibrating screen industry. We have CE Certification, ISO9001 Certification, ISO14001 Certification, OHSAS 18001 Certification.
The China Professional Standards of vibrating screen, 53% of the whole 23 professional standards are presided and drafted by our company. Furthermore, we possess 32 patents. Welcome to contact us today or request a quote.