Mar. 16, 2021
Circular vibrating screens vs. linear vibrating screens
Between circular and linear vibrating screens, you may find one perfectly suited to your unique application and the other unhelpful. As machinery requires investment and introduces new levels of quality to your product line, you should make an effort to choose the right product from the outset. Read more to find out the key differences between the two types.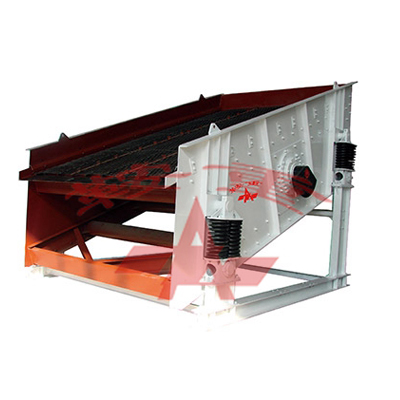 Circular Vibrating Screen
Circular vibrating screens
Although both types of vibrating screens work on a similar principle, movement is the main difference. Generally, circular vibrating screens are more popular and have a more complex motion cycle and operation. Several components allow this equipment to operate properly.
Screen body
Screen or sieve
Vibrating source
Basic frame
Triangular belt
Electric motors
Driver eccentric
More (depending on model)
The driver's eccentric wheel moves thanks to the electric motor. It rotates rapidly by means of a triangular belt with centrifugal force, which drives the sieve in a circular motion. The material on the screen is affected by the pulsation and therefore the screen is thrown in a throwing motion over the screen surface. The size of the material decreases as it passes through the screen. The steep throwing angle prevents the mesh from being blinded and allows for maximum efficiency.
As the circular sifter is available in a variety of models, it can be used to screen wet, dry, coarse or fine particles, which makes it more suitable for a wider range of applications. Several industries that rely on this type of machine for screening are mineral processing plants, mining, food and fertiliser manufacturers, coal processing plants, steel plants and many more.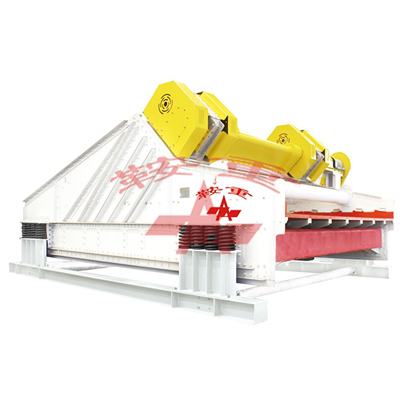 Linear Vibrating Screen
Linear vibrating screens
The main difference between a linear vibrating screen is that its motion is linear. It uses a vibrating motor to throw the material in an upward and forward linear motion. These models usually work with a double vibrating motor which runs in a synchronised manner and causes centrifugal forces to move parallel to the motor channels. The centrifugal force and gravity help to throw the material in the direction in which it is moving, thus effectively reducing its size and classifying it.
Linear vibrating screens are available in single or double deck form and in sizes up to four metres wide and nine metres long. They are renowned for their robustness, stability and ease of maintenance. Typical applications include primary and secondary sorting, slurrying, desludging, washing, dewatering and hot material screening.
Anshan Heavy Duty Mining Machinery Co., Ltd.-Your most competitive screening equipment supplier
Founded in 1994, Anshan Heavy Duty Mining Machinery Co., Ltd. is the vibrating screen base in China and the leading company in the vibrating screen industry. Its registered fund is 232 million RMB and has 600 staffs. It was listed on the A-share market in China in 2012. It is the only listed company in the vibrating screen industry in China. Having a large product range including vibrating screen, crusher, feeder, ball mill, asphalt mixing plant, PC production line, trash separation complete plant, etc. If you want to get more information about linear vibrating screen price, please contact us.