Jun. 16, 2022
To produce aggregates economically and efficiently, you need to make sure your employees understand the maintenance requirements and operating parameters of cone crushers. We've listed 4 tips to help maximize cone crusher productivity.

1. Operate at a consistent closed-side discharge setting (CSS)
To obtain consistent aggregate quality, quantity, and uniformity and achieve a balanced circuit, employees should operate the cone crusher in a consistent closed-side discharge setting. If the crusher is operated outside of the optimum settings, even if only temporarily, this can result in reduced throughput and oversized aggregates. In addition, an oversized product will almost always cause problems with the circuit flow.
An example of the effect of crusher settings on product grading is as follows if the target crusher is set to 3/8 in. (10 mm) but the settings are not checked and wear is opened to 1/2 in. (10 mm) material size. The productivity of the cone crusher is significantly reduced. If crushers are not operating at a consistent near-side setting, many aggregate producers lose some revenue - an amount that may surprise them. Therefore, it is best to check crusher settings on a shift-by-shift basis.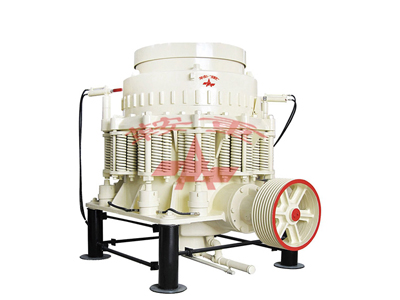 Cone Crusher
2. Avoid trickle feeding the crusher
Try not to drip-feed the cone crusher. In addition to causing poor cone crusher productivity and product shape, drip feeding has an effect on the alignment of the bearings in said crusher. The crusher should be operated at more than 40% but less than 100% of rated horsepower to maximize cone crusher productivity and have proper "load bearing alignment". The optimum power range is to operate between 75% and 95%. Running the crusher at more than 110% of the rated power may result in premature crusher failure.
3. Operate at a consistent "choke fed" cavity level
If the crusher is run at different cavity levels during the shift, the product will have an inconsistent shape and productivity will be inconsistent. When operating at low cavity levels (also called half cavities), the product gradation will be much coarser. This level results in a flatter and more elongated product particles. Proper throttle feed cavity levels should be pursued as it will increase the throughput tonnage of the crusher and produce a more cubic product - especially for tertiary (short head) crushers that take full advantage of the producer's marketable product.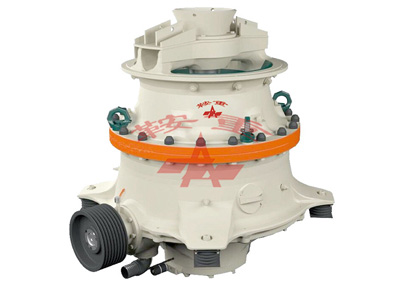 CS/CH Series Single-Cylinder Cone Crusher
4. Make sure the feed is evenly and vertically distributed
Try to direct the incoming feed so that it is distributed vertically to the center of the crusher. This will ensure that all sides of the crushing chamber remain evenly filled. If the incoming feed is directed elsewhere than the center, this can result in an oversized product, flatter and more elongated product particles, and low crusher throughput tonnage.
In this case, operators typically tighten the crusher set up to try to produce smaller product sizes, which can lead to overload in the form of moving adjustment rings on the heavy-duty side. Over time, in this case, the adjusting ring may tilt on the main frame, resulting in greater productivity loss. This can be achieved through proper feed distribution, maximum crusher capacity, more consistent product uniformity, significantly reduced adjusting ring movement, minimal bearing stress, reduced energy consumption, and even liner wear.