Apr. 19, 2021
If you are experienced in the rock, sand, gravel or mineral processing industry, you will know that there are several different styles of crushing plants and type of crushers available. The exact crusher you need (jaw, cone, impact or rotary) depends on the site, the product being produced and the quantity to be produced.
The construction and capacity of an individual crusher also determine where it fits into the processing operation. This means that you may have multiple crushers in circuit form in primary, secondary and tertiary stations to perform the necessary material reduction work. Each type of crusher brings unique advantages and benefits to the process. Next, the crusher supplier will introduce 5 Common Questions about crushers.
What is a Jaw Crusher?
Jaw crushers are sometimes referred to as "stone crushers", which explains their brute force. Jaw crushers are often used as primary crushers and are perhaps the most popular crusher worldwide. They are suitable for almost any type of material.
Crushing takes place between a stationary jaw plate and a moving jaw plate. The moving jaw plate is mounted on the pitman, which is given a reciprocating motion. Crushing takes place when the pitman moves toward the stationary jaw.
They are almost exclusively used as primary crushers, as they specialise in breaking some of the largest and hardest materials into more manageable pieces for further reduction through different crushing plants.
---
Advantages of Jaw crushers
The ability to handle many different types of material (from hard granite to recycled asphalt pavement (RAP) etc.) without showing as much wear as major impact crushers.
Typically outputs minimal fines and dust.
More efficient than primary gyratory crushers.
Due to their smaller physical size, jaw crushers are also well suited to confined spaces, such as underground mining and mobile crushing applications, where some other primary crushing solutions are not suitable.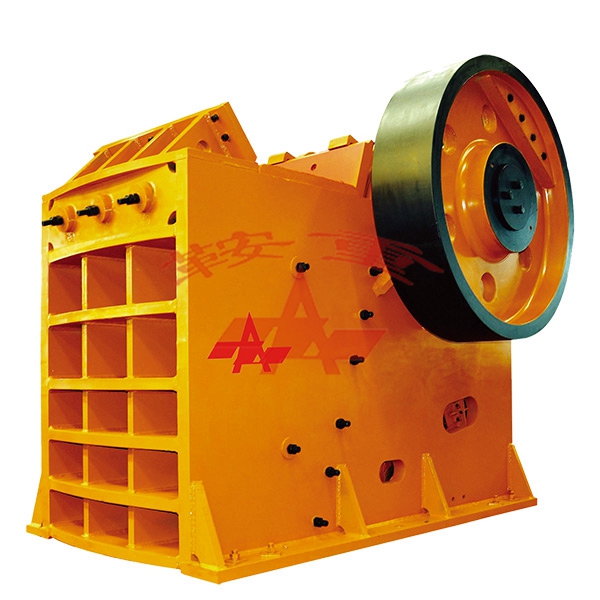 Types of crushers
Most crushers used for aggregate production fall into one of three main categories/types:
Compressive crushers – which squeeze the material until it breaks
Impact crushers – which use the principle of rapid impact to shatter the material
Attrition crushers – which use both impact and grinding to shear the material.
Jaw crushers, cone crushers, gyratory crushers and roll crushers all operate on the compression principle. Impact crushers utilize the impact principle, while hammermill crushers follow the principle of attrition.
---
How to improve jaw crusher performance?
Bridging can be avoided by tight control of blast grids to avoid generating oversized material, training truck loader operators to separate oversized material in the pit and primary crushing plant operators to visualise the flow of material to the crusher and control the crushed stone. The speed and direction is changed by varying the feeder speed and using a hydraulic hammer mounted in the area.
How Can I Find the Best Crushers for my Operations?
Indeed, crushers are customisable to help you extract material, break it down into a usable product and bring it to market in the most economical and efficient way. The best way to find the right crusher for your unique operation is to work with a knowledgeable material handling solutions partner, such as Anshan Heavy Duty Mining Machinery.
The right partner can help you design a bespoke crushing circuit that will increase productivity and transform your operation.