Apr. 08, 2021
Rock crushing equipment plays a key role in a wide range of applications in the mining and construction industries. To achieve a cost effective crushing procedure, it is vital for companies to choose the most suitable rock crusher plant. Jaw crushers and impact crushers are two common crusher applications, do you know what the difference between jaw crushers and impact crushers is? Crusher supplier will make a comparison between these two crushers.
1. Application
Jaw crushers are mainly used as primary crushers, it can crush hard material, such as granite, basalt.
Impact crusher is usually used as a medium-fine hardness crusher, such as limestone, concrete, it has good crushing efficiency of some brittle material. It mainly crushes the small material discharge from the jaw crusher.
In general, the jaw crushers are placed before the impact crusher.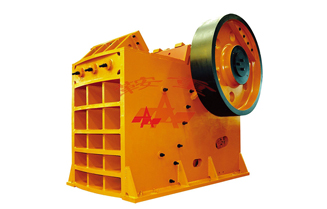 2. Capacity
Jaw crusher can crush various materials with compressive strength below 320MPa, particle size between 125mm – 750mm. capacity up to 500 TPH. Most jaw crusher manufacturers provide a complete range of primary jaw crusher and secondary crusher.
Impact crusher suitable for coarse – medium crushing the various soft and medium hard ores which particle size no exceed 500mm, compressive strength less than 50MPa. Output up to 450 TPH. The final discharge size can be adjusted to meet different requirements.
3. Granularity and shape
Jaw crusher crushes the materials by squeeze action, therefore the finished product has more needle flake, its particle size is generally 10-350mm.
But impact crusher uses impact action to reduce the material size, its finished products are mostly cubes with less needle-like material, finer output particle, and better quality.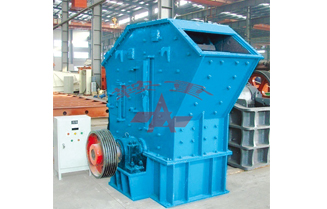 4. Selection
Due to the limitation of its own crushing effect, although the size of the ore material crushed by the jaw crusher is uniform, the overall particle size is relatively large, so for users with higher product quality, when purchasing this equipment, Need to consider adding some additional secondary crushers.
The impact crusher has a large crushing force, and it also has the effect of stone shaping. Therefore, the ore materials processed by it are mostly cubes, and the gradation is reasonable, which can fully meet the current strict crushing stone production requirements.
In brief, in the most crushing plant, these two crushers are often used in close combination.
5. Performance
Jaw crusher
Deep crushing cavity, which improves the feeding capacity and output; large crushing ratio, uniform product size; reliable and convenient gasket-type discharge opening adjustment device, big adjustment range, increasing the flexibility of the equipment; simple structure, reliable work, less operating costs, energy saving. A single machine can save energy by 15% ~ 30%, the system can save energy more than double; the adjustment range of the discharge port can meet the requirements of different users; low noise and less dust.
Impact crusher
The clearance between the impact plate and the hammer can be easily adjusted, effectively controlling the discharge particle size, and the shape of the discharge particles is good; the structure is compact, the machine is rigid, and the rotor has a large moment of inertia; the high chrome plate hammer has high impact resistance, wear-resistance and large impact Convenient maintenance, economical and reliable; full crushing function, high productivity, low wear of machine parts, high comprehensive benefits.