Sep. 27, 2021
Perhaps the first and most basic aspect to consider is the application and the feed. A wide range of crushers exist, each geared to meet the requirements of a very specific application or material. The most critical factor in feeding material is its hardness.
The hardness of a material is usually measured in terms of compressive strength, which is the maximum force the material can withstand before it breaks. For ores or other hard materials, hardness ratings can range from 7,000 psi for concrete to 50,000 psi. The harder the material, the longer it takes to crush it. In addition to production time, hardness also affects the specific crusher operation.
Why choose a jaw crusher?
This is a primary crusher. A jaw crusher is a machine used to crush rock and other hard and abrasive materials, such as granite, ore, or recycled concrete, usually for industrial use. The crushing unit consists of a fixed plate and an oscillating plate called a jaw, between which the rock is sandwiched and crushed. A motor and belt transmit the movement to the eccentric shaft, which drives the movable jaw by rotation.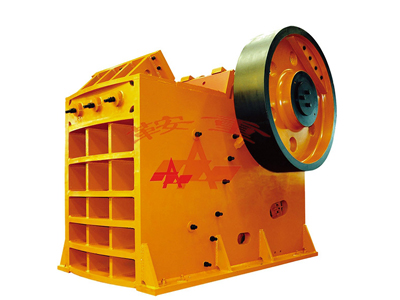 Jaw Crusher
A spring resets the moving jaws, allowing the crushed material to gradually fall into the crusher. When the materials are small enough, they fall into the space between the two jaws of the crusher. Crushers break the rock into small stones, especially for the manufacture of construction and road concrete.
Jaw crushers use basic, reliable technology and do not require much maintenance or engineering knowledge. They are the most popular crushers in the world. Jaw crushers are particularly suitable when the main objective is to crush large blocks into smaller pieces that can then be processed by other machines.
Benefits of jaw crusher
Low maintenance and operating costs, as it has few moving parts
Reduces raw material to approx. 150 mm
Why choose a cone crusher?
The cone crusher, also known as a cone crusher, crushes rock between an eccentric rotating head and a bowl. The rotating head is covered with a worn cover. Large pieces are crushed once between the two jaws and then gradually descend into the crusher to continue crushing until the pieces are small enough to pass through a narrow opening at the bottom of the crushing space. The cone crusher can crush a wide range of rocks from medium to hard. A cone crusher works in a similar way to a gyratory crusher, but in a cone crusher, the slope of the crushing space is not as steep.
Although the cone crusher is well known for its ability to crush hard and abrasive ores and rocks, it is better suited for secondary crushing. It is designed to crush pre-determined sizes of material, typically 100 mm, 150 mm, or 200 mm, and to provide small finished products.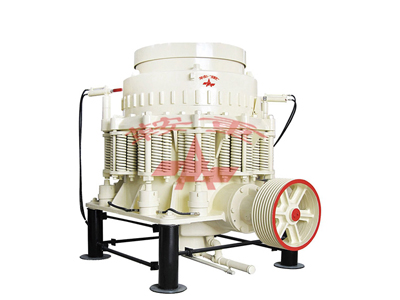 Cone Crusher
Benefits of cone crusher
Robust construction
High productivity
Easy adjustment
Low running costs This type of crusher is equipped with a spring release system that prevents it from overloading and allows unbreakable material to be crushed.
Find a professional jaw crusher supplier
Anshan Heavy Duty Mining Machinery Co., Ltd. is the vibrating screen base in China and a leading company in the vibrating screen industry. We have CE Certification, ISO9001 Certification, ISO14001 Certification, OHSAS 18001 Certification.
The China Professional Standards of vibrating screen, 53% of the whole 23 professional standards are presided and drafted by our company. Furthermore, we possess 32 patents. Welcome to contact us today or request a quote.