Oct. 15, 2021
Designed as a primary loading and screening mechanism, grizzly feeders work in tandem with primary crushers to crush coarse rock into a sorted aggregate stream. Indeed, vibrating grizzly feeders for mining operations function on the front line of the mine like the armored mouth and teeth of some giant sorting mechanism, transforming the coarse rock pile into a manageable commodity, but what other function goes with this tank-like profiling to tame such pristine geological conditions?
Representing the power of the upper reaches
Everything else, every other sieve and processing station, begins with this important processing stage. Again using a biological metaphor, a grizzly bear and its accompanying crusher are like a mouth and teeth, so, like badly chewed food, a substandard feeder/crusher pairing can lead to a nasty choking effect. Uncrushed and uncrushed rock can quickly subvert the entire operation. Vibratory grizzly feeders for mining applications, therefore, prevent the geological forces of rock from hampering our engineering processes by occupying the main real estate space of the process pioneer.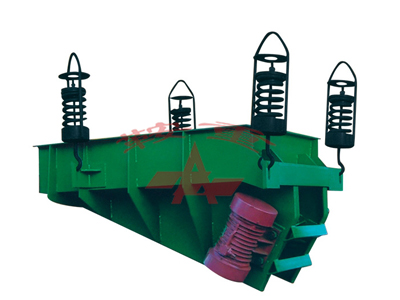 Vibrating Feeder
GZT Series Vibrating Grizzly Feeders are developed to handle ROM material with greater capacities. It is used in feeding a primary crusher, reducing the load on the primary crusher, and withstand constant abuse because of the blind plate in feed end, grizzly bears in the discharge end. Fines removed prior to crushing saves valuable energy and can sometimes result in smaller primary crushing capacity requirements. If you want to get more information about the best vibrating grizzly feeders wholesale, welcome to contact us today or request a quote.
Screening starts here
The telling of the grizzly story has so far focused on the material assets and location of this basic mechanism, but it takes more than armored leather to create a functional pre-screening tool. It is here that the separation of ore and minerals begins, with strong steel beams. The high-strength steel beams are intelligently spaced and the vibrating assembly excites the crushed rock to fall through the gaps and advance to the next stage. Rocks not yet crushed small enough are recovered and re-crushed until they tilt over the gap and tumble forward into the next screening stage.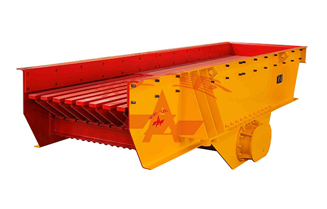 Vibrating Grizzly Feeder
GZG Series Vibrating Feeders are widely used in feeding and conveying all types of bulk materials. The feeders can be installed below hopper and silos to feed material continuously or intermittently, or can be used to simply transfer material. If you want to get more information about the best-vibrating feeder's manufacture, welcome to contact us today or request a quote.
Identifying important features
The form still dominates, with high-strength alloys providing the material backbone, but close behind are keenly engineered assets. The high-stroke vibratory mechanism introduces a brute force 'impact' force that ensures a constant flow rate despite the roughness of the aggregate. Clogging cannot be tolerated in this pure flow situation. The wear and vibration resistant construction is also stepped in to maximize rock distribution and screen optimization, in addition to avoiding material waste by incorporating deep side channels.
Find a professional screening equipment supplier
Founded in 1994, Anshan Heavy Duty Mining Machinery Co., Ltd. is the vibrating screen base in China and a leading company in the vibrating screen industry. Having a large product range including vibrating screen, crusher, feeder, ball mill, asphalt mixing plant, PC production line, trash separation complete plant, etc. We have CE Certification, ISO9001 Certification, ISO14001 Certification, OHSAS 18001 Certification. If you want to get more information about the best screening equipment manufacture, welcome to contact us today or request a quote.