May. 21, 2021
What is a vibrating screen?
As the name implies, the design of a vibrating screen is based on the principle of transmitting vibrations to the screen surface in order to separate and sort different particles by size.
Regardless of the design of the machine, the principle remains the same: the vibrations break the surface tension between the particles, thus forcing them to separate. Particles that are too small in size (called "fines") fall to the sieving surface. At the same time, particles that are too large are carried on the screen surface. This is an important application in many industries, especially mineral processing.
The vibrating screen supplier will elaborate on these benefits in further detail below.
Due to their unique design features, vibrating screens offer specific advantages over other material processing equipment, including
Improved processing and material quality
Reduced operating costs
Reduced maintenance and downtime
Higher screening efficiency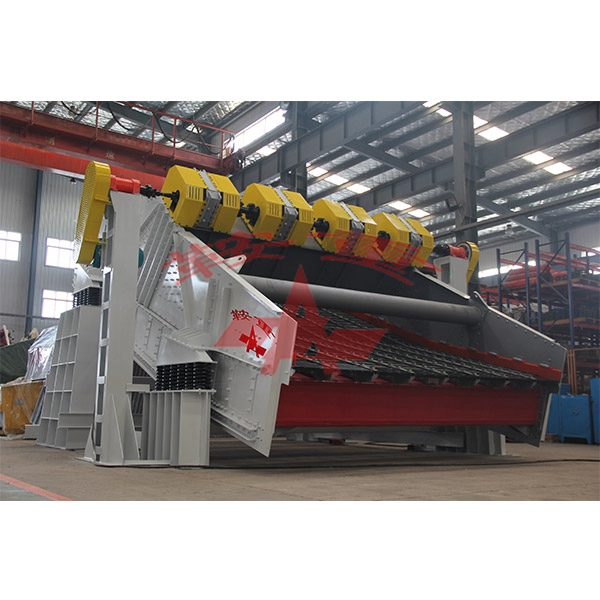 Vibrating Screen
Improved processing and material quality
While some screening equipment is better suited for different materials, vibrating screens offer many advantages in the processing of aggregates and mining materials. Vibrating screens are particularly well equipped to meet the fineness requirements of these industries.
They are designed to generate the forces needed to separate oversized particles from fines, making it easier to recover product even when processing materials that require greatly reduced size separation. This improves both throughput and the overall quality of the final product.
Reduced operating costs
Vibrating screens are known for their robust design. Because of the relatively simple operating principle and the simplified design of modern machines, vibrating screens can often be purchased for less than other types of screening machines. This results in a lower upfront investment.
In addition, vibrating screens are able to operate with lower energy consumption than more complex machinery, thus saving companies money in ongoing operating costs. Finally, because the high frequency vibrations are transmitted directly to the screening surface, only periodic replacement of the screening media is required. This can help save on maintenance and repair costs that are typically associated with other screening equipment options.
Reduced maintenance and downtime
Maintenance and downtime due to repairs or equipment failure can result in significant losses in productivity and profits. Many types of screens are subject to severe wear and tear, especially in demanding applications such as aggregate processing. However, vibrating screens have the advantage of much less maintenance and downtime. This is a result of their design, which revolves around transferring vibratory forces to the screening surface only.
In addition, high quality vibratory screening equipment is designed and manufactured so that the other components of the machine are minimally affected by the vibratory forces. In more complex designs, the machine is constructed to adequately absorb and attenuate vibrations external to the screening media. This results in fewer moving parts and less overall wear on the machine, which further reduces downtime and maintenance costs.
Higher screening efficiency
Although there is a wide variety of screening equipment on the market, when an operation needs a simple solution to handle higher feed flows, a vibrating screen would be the ideal choice. In fact, vibrating screens work most efficiently at consistently higher flow rates. With other types of screening equipment, the same amount of material passing through may result in blind screen holes or backflow of material requiring slower feed.
If you want to get more information about vibrating screens for sale, please contact us.