Dec. 23, 2021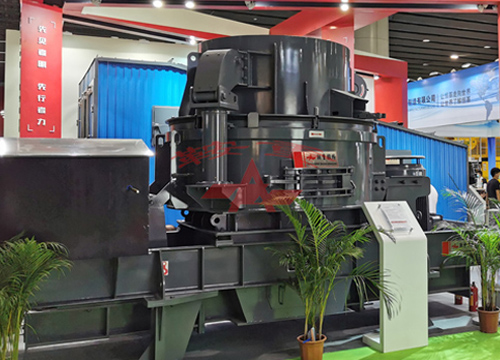 PCL Series Vertical Shaft Impact Crusher

Product Usage
Vertical shaft impact crusher, abbreviated as impact crusher, commonly known as sand maker, is a kind of high-energy and low-consumption impact crusher with an international advanced level. Its performance plays an irreplaceable role in all kinds of fine ore crushing equipment and is currently the best effective, practical, and reliable stone crushing machine. It is widely used in metal and non-metal ores, cement, refractory materials, abrasive materials, glass raw materials, construction aggregates, artificial minerals, river pebbles, mountain rocks, etc.
Main features of the product
1. The perfect combination of unique rotor design and effective and precise controlled bypass feeding system greatly improves the production capacity and product quality.
2. The optimized design of wearing parts greatly improves the convenience of maintenance and reduces the replacement operation time,
3. The perfect combination of automatic control and manual control systems minimizes the workload of equipment maintenance.
4. The double-throwing combination of the rotor maximizes the wearing time and protects the main body of the rotor from damage due to excessive wear.
5. The secondary overflow system is matched with different rotation speeds, which can completely control the particle shape and the particle size distribution of the discharged materials.