Jun. 04, 2021
A crusher is a machine that uses mechanical energy to break blocks of stone, concrete, or other building materials into smaller pieces of a specific size. They are used especially in the mining industry to reduce the size of ore blocks and to facilitate their processing. Crushers are designed to receive blocks of the largest size. Several crushing steps may be required to obtain the desired end product.
Crushers are classified according to the fineness of the crushed raw material. There are primary or secondary crushers (coarse-grained finished product) and tertiary or quaternary crushers (fine-grained finished product). Next, the crusher supplier will share the following content with you.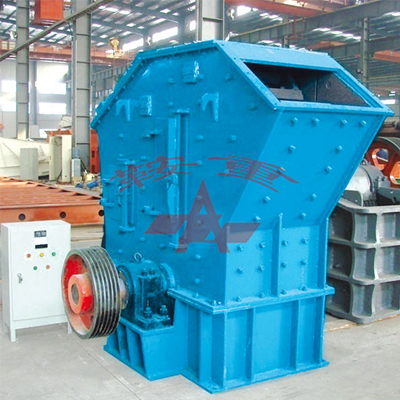 Impact Crusher
How to choose a crusher?
There are several characteristics to consider.
Abrasiveness and hardness factor. It is important to know the material that will be crushed, especially its abrasiveness and hardness. You must evaluate the compressive strength or maximum force the material can withstand before fracturing.
Size. You need to consider the maximum dimensions (length, width, and thickness) that need to be fed into the machine.
Particle size requirements. It is necessary to define the desired result, i.e. the particle size after crushing.
Capacity (throughput). You need to define the required processing capacity (or throughput) to be used. This is measured in tons per hour.
You can then look at the main technologies of crushers on the market: the
Jaw Crushers
Cone crushers
Impact crushers, also known as hammer crushers
Why choose an impact crusher?
Impact crushers can be used as primary crushers, secondary crushers, or tertiary crushers depending on the size and technology. They are equipped with beaters, also called hammers, and impact plates. They operate in the following way: they are fed from the upper part, then the stones are hit by the hammers and projected towards the plates. The stone breaks on the plate and bounces back towards the hammers.
The process is repeated until the stone reaches the desired size. Impact crushers are ideal for mixed materials. They can crush clay, dirt, or metal mixed with the feed material, for example reinforcing bars, wire mesh, or anchors. They can crush hard materials but are especially suitable for soft to medium rocks. Impact crushers, also called hammer crushers, can have a horizontal shaft or a vertical axis.
PF Series Impact Crusher is used in crushing crispy, medium-hard materials such as limestone, coal, gangue, coke, etc. It is used for secondary crushing and fine crushing.
Advantages of PF Series Impact Crusher
1.Large capacity, big crushing ratio, angular shape aggregate, little over crushed product.
2.Convenient maintenance, high reliability, wide application.
3.Simple structure, low maintenance cost.
If you want to know about the wholesale best crushers price, welcome to contact us.